Deck For Ramp Up Challenge !
The
Ramp up Challenge
started in Clash Royale and to help players who do not have a deck ready, I've selected a few for you to use, to serve as a base for setting up your own and to see how roughly the decks goal is in this new challenge.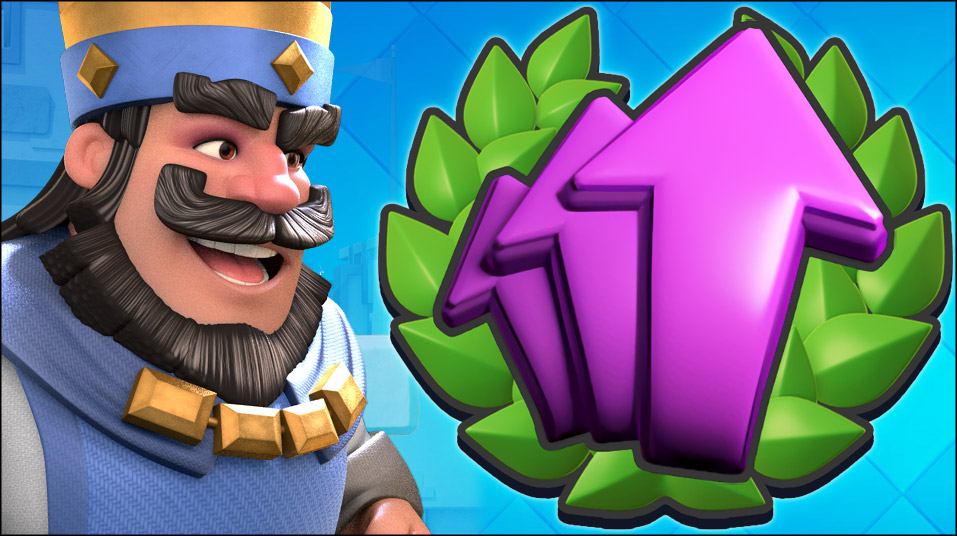 How Ramp up Challenge works
Summing up for those who do not know exactly how the Ramp up Challenge works, basically what changes is the loading speed of the elixir:
1st minute: Elixir x1

2nd minute: Elixir x2

3rd minute: Elixir x3
In this challenge, you will need to create a deck from your own card collection.
So you will not be able to play cards that you have not yet unlocked.
The challenge has 1 free entry and after that each entry will cost only 10 gems.
That means you will have many attempts to get 9 wins without spending a lot.
Tips to Win the Ramp up Challenge
As the elixir generation increases after each minute, the battle will shift from a slow pace to a very fast paced battle, and the number of cards that will be placed will increase.

So you should change your style of play with each increase of elixir, from passive to aggressive to super aggressive.

During the 2x and 3x Elixir, pay close attention to your elixir bar.

NEVER stay with 10 elixir for more than a second.

As you gain elixir quickly, you may actually lose a lot of elixir, being at the disadvantage of elixir with your opponent.

Do not worry about not having the elixir enough for the defense because you can earn enough quickly.

Go in offensive mode !!!

This game mode is for aggressive wins,

beatdown

, 3 crowns and not for passive control, 1 crown win.

Excessive offense will be the key to victory in this challenge.
Decks to win the Ramp up Challenge
Now knowing the basics, let's get the decks tips:
Golem Deck with Graveyard
Prince Deck, PEKKA and Mega Knight
Balloon, PEKKA and Mega Knight Deck
Corridor Deck, PEKKA and Mega Knight
Electro Wizard, Battle Ram and Bandit
Lava Honda Deck, Balloon and Night Witch
If you have won the Ramp up Challenge, post the deck that was used there in the comments!