New Game Mode TouchDown on Clash Royale!
Good morning clashers!
Supercell has just revealed more about what's coming with the upcoming Clash Royale update!
Remembering that yesterday was posted inside the game, a video showing Barbarians with football helmet facing each other in the arena, in a new game mode.
Touchdown on Clash Royale
So today the news revealed was about
the name of this new game mode
!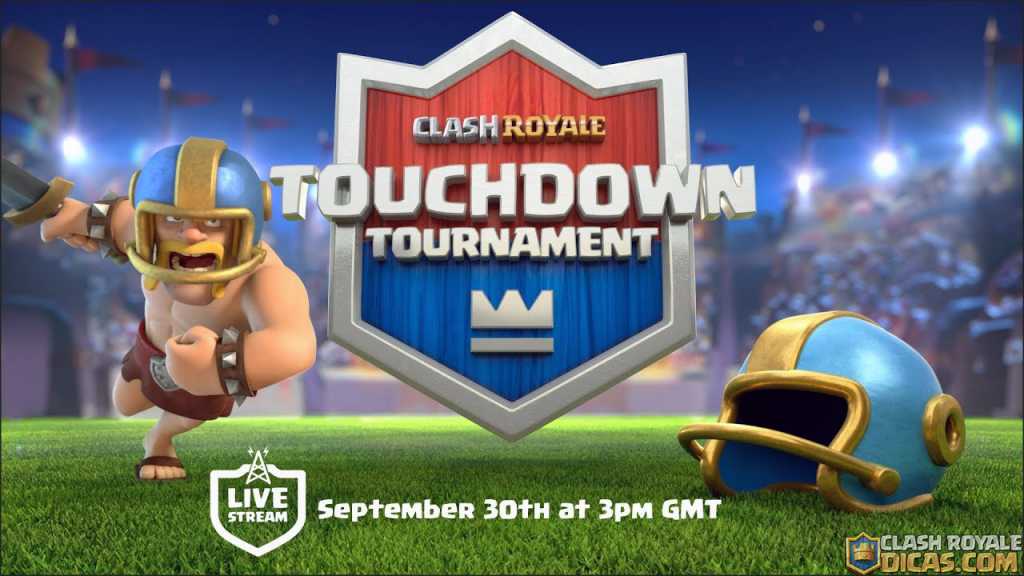 In the image we can see that this touchdown mode will be related to the TOURNAMENTS!
As you know, this is set for tomorrow, a livestreaming that will show more details of the new gameplay, the
Touchdown
.
Here on the site you will see the announcement of all news through a complete coverage!
---
What about the Touchdown mode, how do you guys think it's going to be?
Tell us about it!