Tips to complete Quest faster!
Hey, everybody! I'm
here to bring a very quick and very simple tip for you, but it can make a lot of difference in the long run and it will certainly accelerate considerably the speed with which you can complete your weekly Quests chest.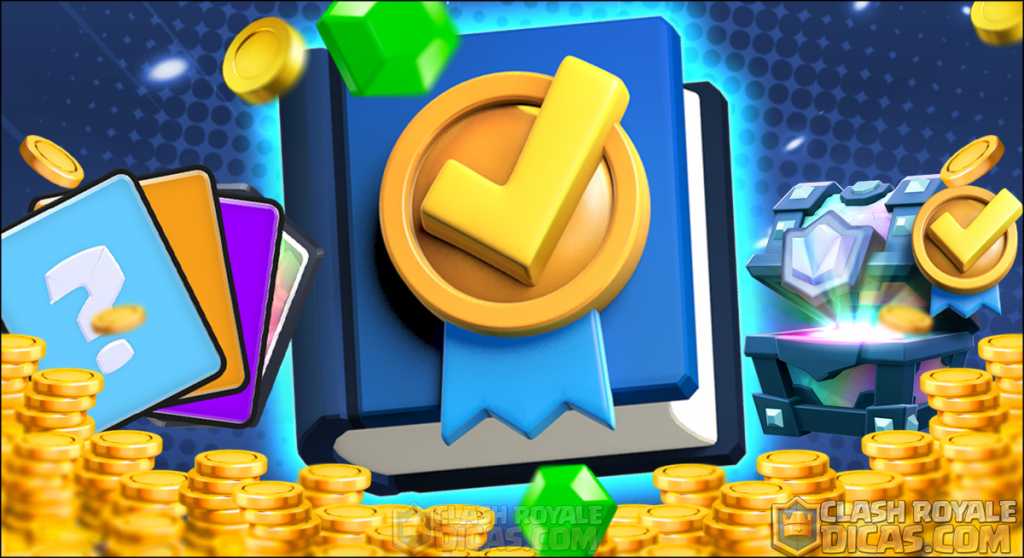 Whenever missions appear to you, which are actually rewards, that is, those that are completed in stages as they are collected, such as the "Free Chest" or "Daily Rewards" mission, follow this tip to advance quest chests opening: advance on these quests until the penultimate moment before completing them and then change them!
Because in this way you will already have got the maximum Quest Points for your chest and will exchange for a brand new mission, which will give you at least 20 more points for your chest.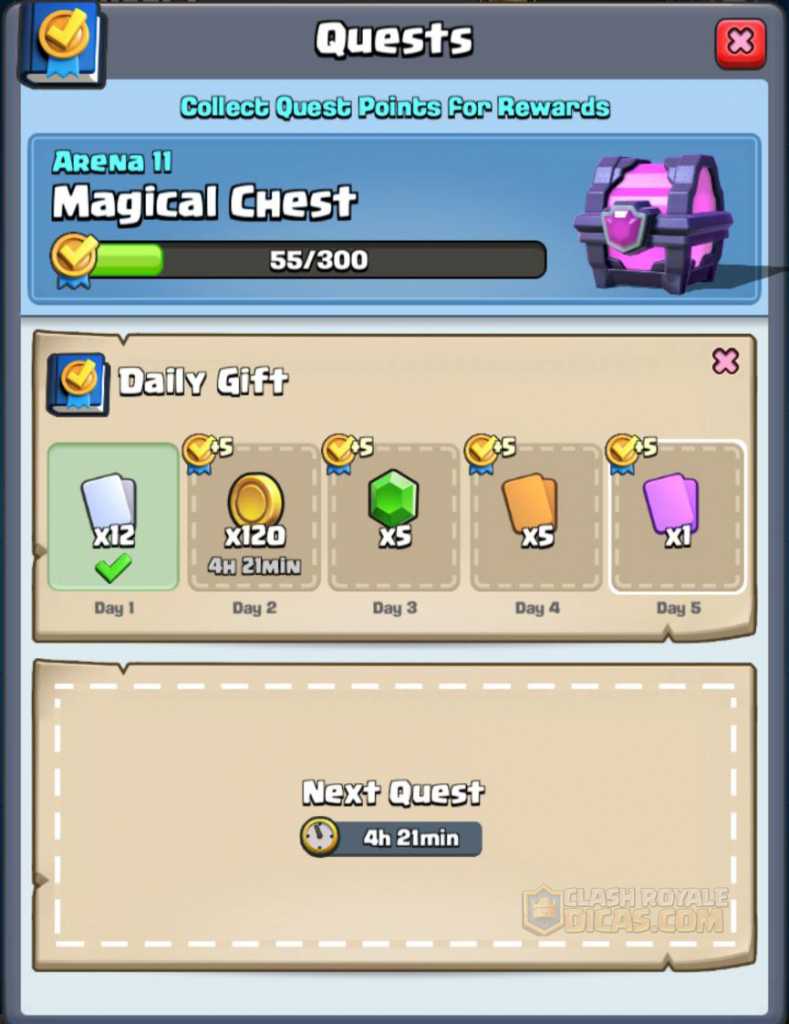 In my case up there would be this: as soon as I arrive on day 4 I will collect the 5 rare cards and also the 5 points, that is, I will already have won 20 points with this mission, so instead of waiting for the day next and earn just 5 more mission points with your last reward, I simply click on the "x" (upper right corner) and change that mission to another, so instead of earning 5 more points, I would be earning 20!
Accelerate or not accelerate the process?
Do not forget to pass on to your clan friends and good luck with your missions!