Since Supercell announced this February / 2018 Balancing , many players have questioned the purpose of having nerf some cards, like the Mega Knight and the Hog Rider !
So to heal the doubt, around the "Why nerf the Knight" , Supercell itself decided to make a post on reddit, explaining the reason.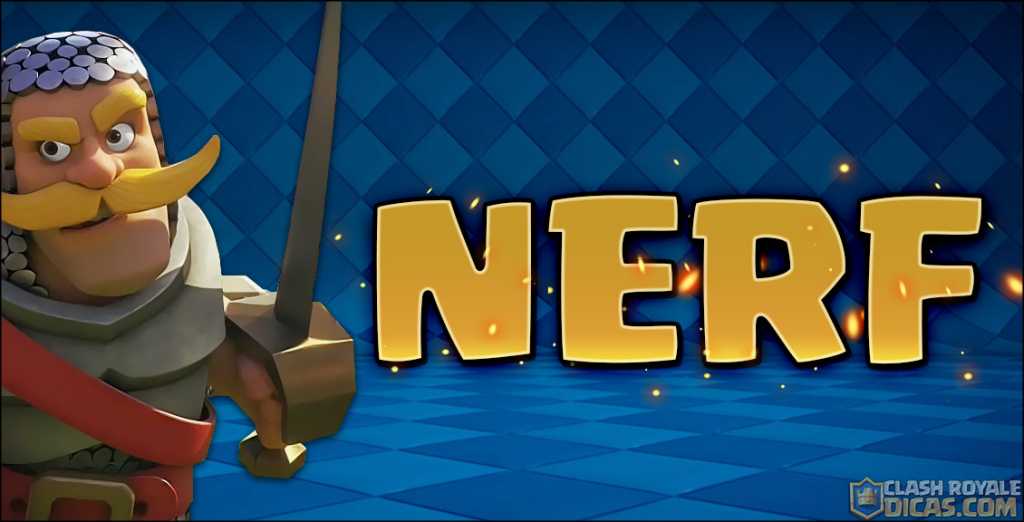 ---
"We saw a fair amount of questions about why the Hog Rider was bugged in the most recent balancing update, so we'd like everyone to know the reason!
It might even seem that its utilization rate was not too high, but this was strongly compounded by the factor that the Mega Knight / Skeleton Barrel Decks dominated and made everything seem relatively minor in comparison.
The Rider is still used a lot and is a very important component, for example, it is still used too much on Goblin log / Zap deckbaits, and the Quick Balloon Cycle deck.
For 3 Elixirs, it offers extremely strong defensive power and allows for some cycling on fast decks.
A fundamental rationale for understanding Knight's Nerf now is that we had a goal where cards like Valkyrie and Mini PEKKA should be really good alternatives for the Rider, but they show a use rate of almost 0% on top-level matches.
They are so outdone by the Knight that we felt he needed a toning to make these other troops more comparable.
It is good to note that the idea behind any nerf is to never "kill the card" - the Knight is still strong - nor is the idea behind an improvement (buff) to make them dominate.
Most of the changes we make are adjustments for balance, rather than major restatements.
The biggest changes in this round are undoubtedly the Mega Knight and Skeletons barrel, they were dominating the Arena on a level such that a minor adjustment would not do the job. "
---
What did you think of this nerf justification in the Knight? Leave a Reply